Santorini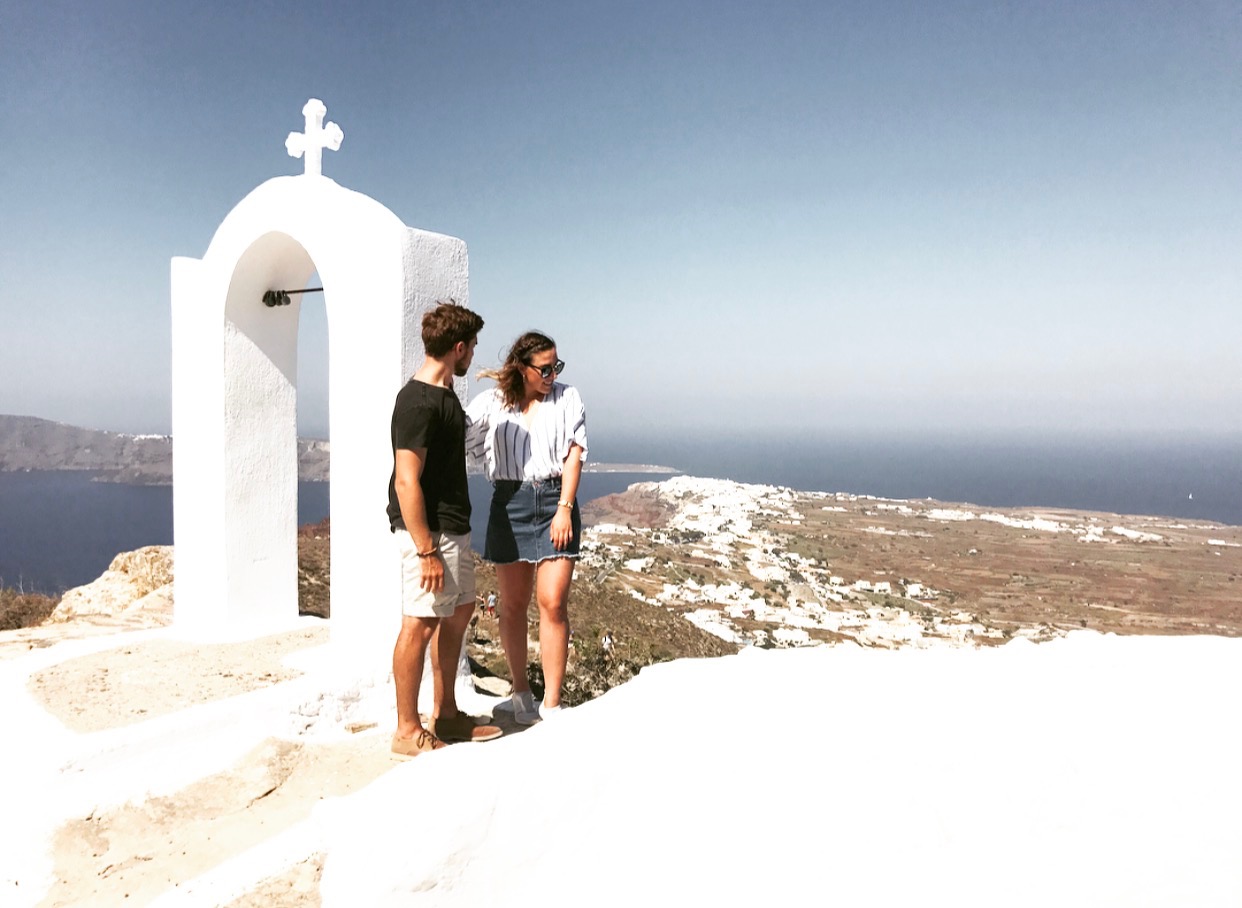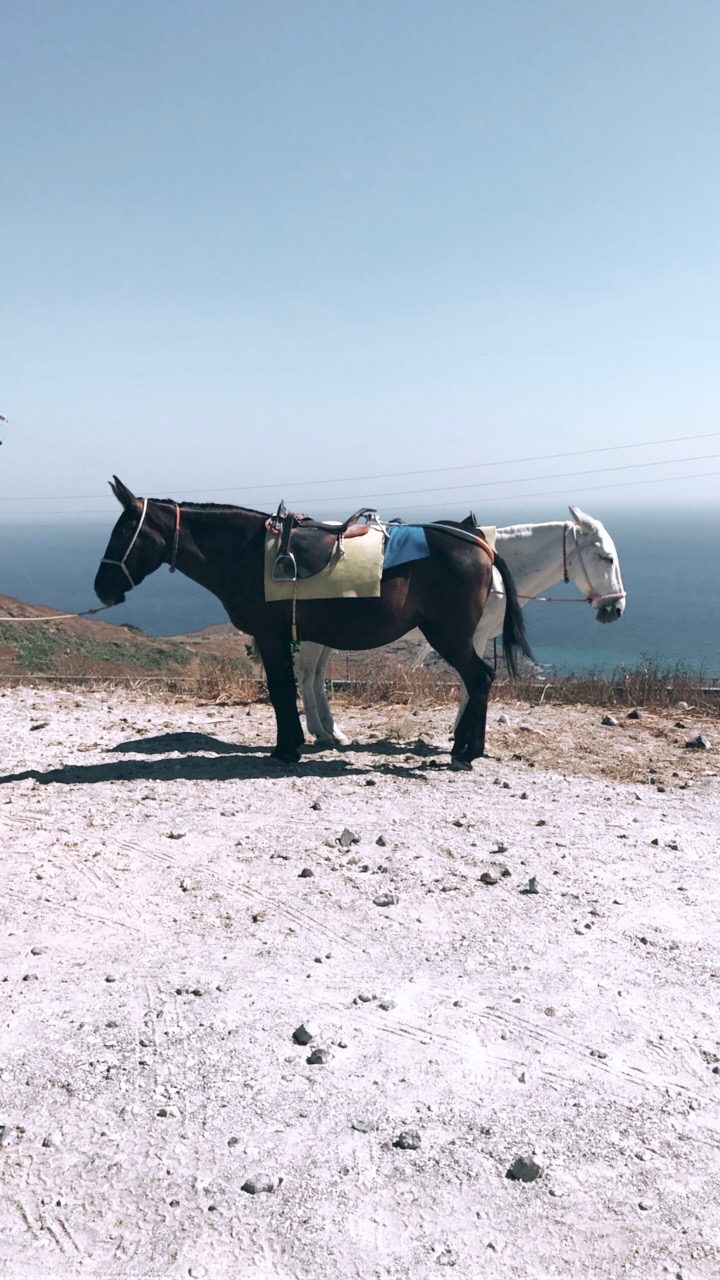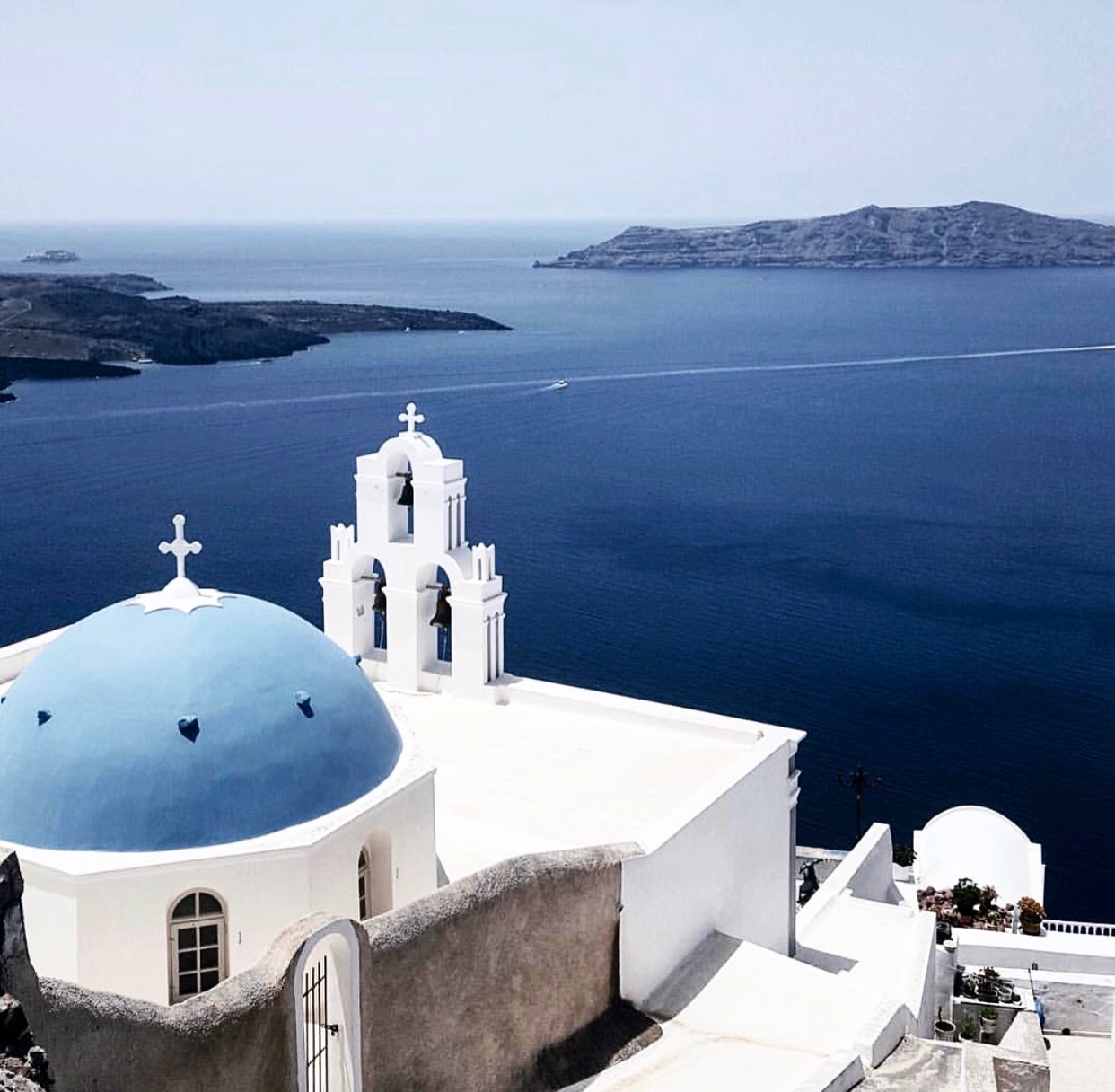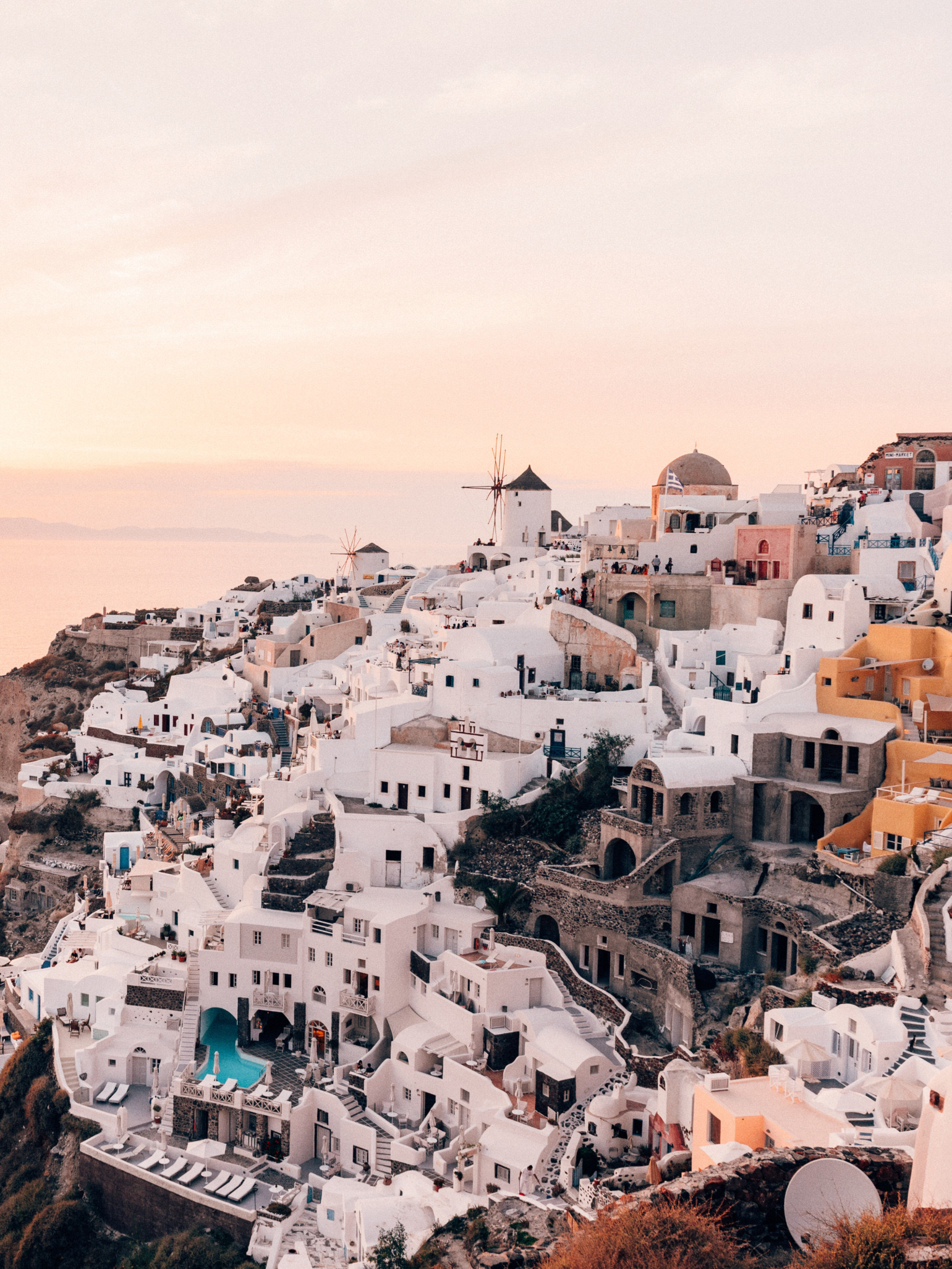 I'm getting sentimental writing this...
Because I already miss Santorini! It's literally a dreamland. I came largely because of pictures I had seen on Instagram and Pinterest and I can say with all honesty that it is more gorgeous and magical than pictures will ever show. Santorini is a small island located in the Aegean Sea, SE of the mainland of Greece. Its name remains from the era of Roman control and references Saint Irene, or 'Santa Irini.'
What to do...
I was in Santorini for 4 nights 5 days. We (traveled with my aunt and cousin) stayed at the Xenones Filotera, an absolutely beautiful hotel, between the two main cities: Oia (pronounced 'EE aa') and Fira (sometimes spelled Thira).
The famous Oia (Ia)
Oia is the picturesque town with the famous blue-topped churches. However, that style is found all over the island. Oia is filled with mostly shops, jewelry stores, and restaurants. Everything is manicured with lovely white and pastel colors. It's literally difficult to snap a bad picture (unless you're me and have your eyes closed half the time;). Before I came, I heard that the Greeks are known for having some of the most beautiful jewelry. It is so true and irresistible I got myself some (oops). It was evident that Santorini attracts many wealthy tourists and I personally witnessed a man buy a Hublot Ferrari watch to match is Ferrari *eye-roll*. For pictures, either wake up and go early in the morning or just be super assertive.
Fira
Fira is the bigger city (really town) on Santorini with even more shopping, restaurants, bars, and clubs. The night life was honestly not that good because the crowd is mostly couples, usually on their honeymoons, or families with kids. This town would be the place to have a spa day or get a nice gift. I always get artwork on my trips to decorate my house someday and you can find that here, too! :)
Volcano Tour and Hot Springs
We took a one-day tour by boat to the nearby volcano 'Nea Kameni.' It's the newest of the Greek islands at only 450 years old. After climbing the volcano, we sailed to the other side and jumped off the boat to swim into the cove where there were hot springs! At first when you were swimming in it just felt like someone nearby peed, but then it started getting really hot. The only down side was the dramatic sulfur smell and orange stain that accompanied it. (PS- heads up for the GoPro video of the springs;). After the springs, we spent a few hours at the island of Thirassia across from the cliff-side of Santorini where there was more shopping and a more chill vibe. We then finished the day back at Oia for the sunset. It was fun to have a structured day and I'm glad we did it.
Other Tips
Transportation is where they "get you" on the island. From talking to bartenders and taxi drivers, Greeks basically work 6 months in the summer tourist season and then don't get any business in the winter. The taxi drivers literally work 15 hours, 7 days a week with no breaks! The island is almost entirely dependent on tourism. To get around, many people rent ATVs which in hindsight is the way to go. It costs up to 25€ for a 10 minute taxi ride. ATVs are ~50€ per day.
Always have cash, many places don't take card.
Again, wake up early in the morning to take the ideal pictures!
~~~~
I know I say it in almost every post, but this time I really mean it. I will be back to Santorini! I hope you make it here too, it's paradise. Thanks for reading! Opa!
Pin this to your travel board:
Any questions or comments? Ask away!