Oahu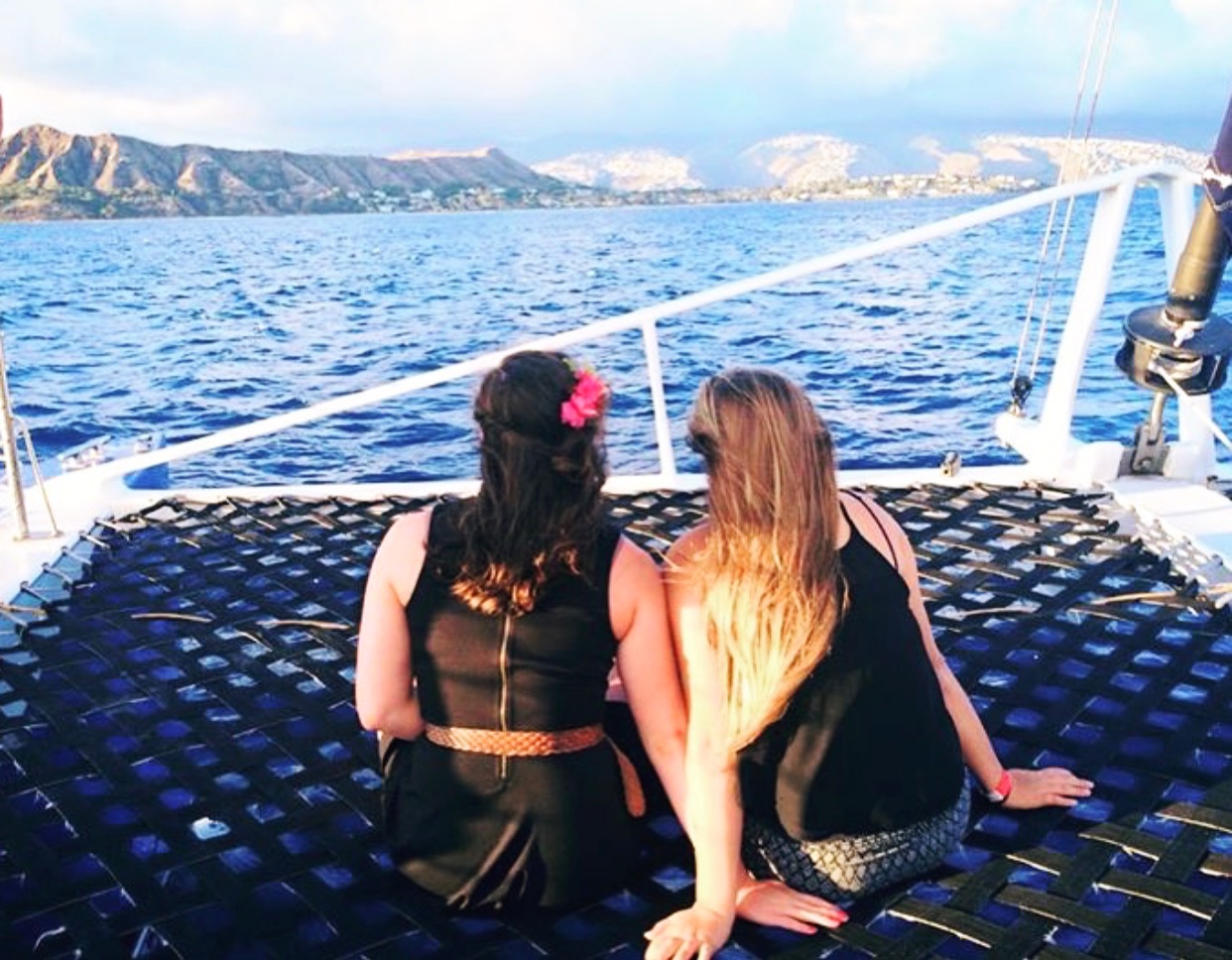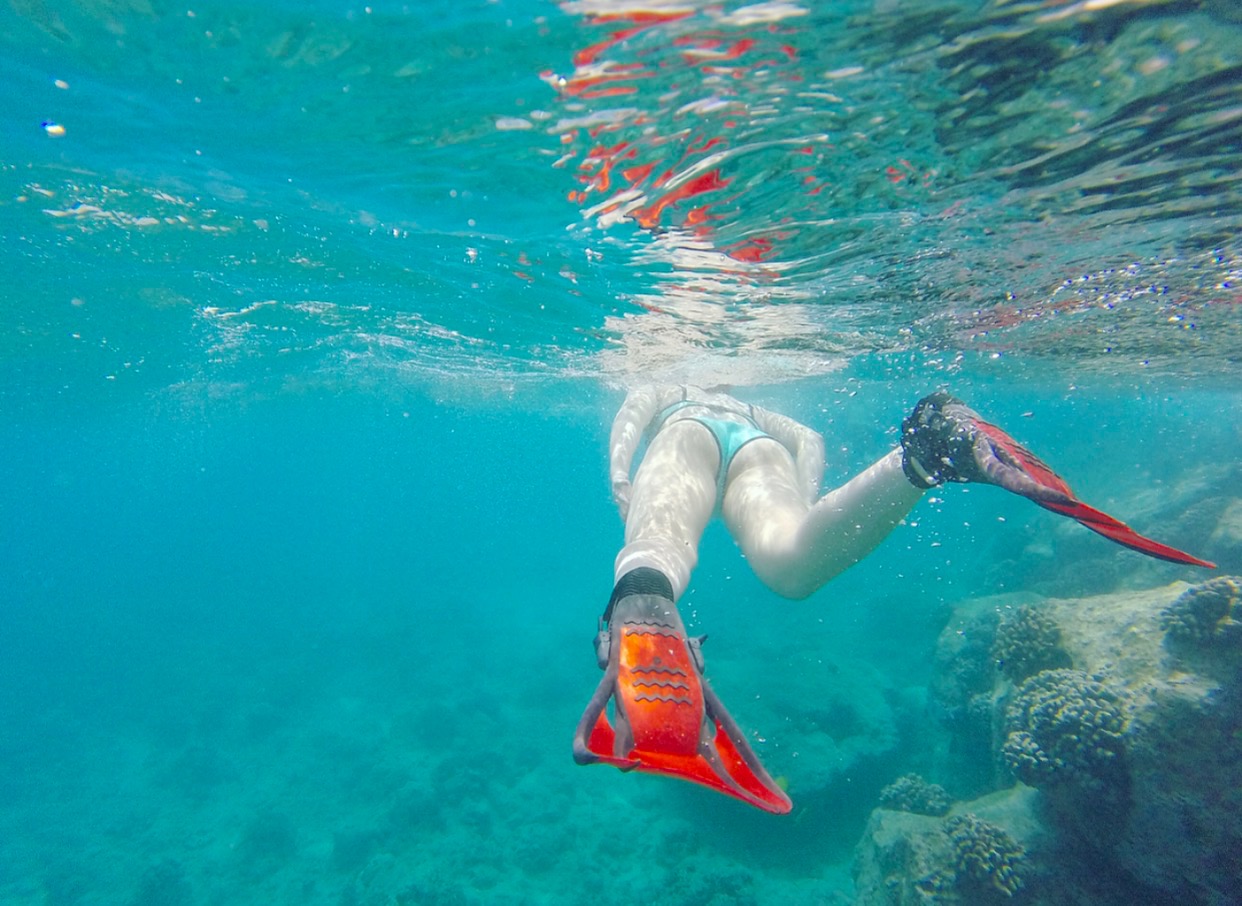 Aloha friend :)
Spring Break 2015 was the first real trip of my 'adulthood.' I wasn't sure were to go and I missed being home. Craving the sun, I thought: there's always PCB, Cancun, or a cruise to the Bahamas- all full of guaranteed fun, memories, and young adult debauchery. However, your friend's family doesn't always live in Hawaii with an open invitation. ;) So, I packed my bags, bought a GoPro, and off to I went!
~~~~
What I did...
Hiking Diamond Head is the best way to start an Oahu trip. You can see downtown Honolulu and get a good view of the clear, blue ocean below. It's an easy hike and we got done in less than our. Many people even do it in flip-flops (which I soon realized is the go-to shoe for Hawaiians regardless of the occasion.)
Waiane is typically more of a sketchy area of the island, but the beaches are the best. The family I stayed with had a house on the Army Recreational Reserve and it was just BEAUTIFUL. I went kayaking, paddle boarding, and it is where I saw all the dolphins above! Early one morning, I took the paddle board out with my snorkel and it seemed like a hundred dolphins were swimming around me. It's still one of my favorite memories ever.
This walk made me believe that people really can get sunburned when it is overcast;) oops. The trail takes you to the far west tip of the island where it turns into the North Shore. There is a lot of preserved area and animals at the end. I saw so many birds and even monk seals.
Kualoa Ranch & Ka'a'awa Valley ATV-ing
This is a must. The Ka'a'awa Valley is where Durassic Park, Godzilla, 50 First Dates, and so many other movies were filmed. It's owned by one family who won't sell it, but the Kualoa Ranch is open for horseback riding, zip-lining, ATV-ing, and more. I went ATV-ing and it was absolutely beautiful. The mountains are so lush and vibrant and the views are incredible. Definitely want to go back!
Hanauma is probably the most popular (in a touristy sense) place to go snorkeling on Oahu-and rightly so. I didn't go on on a highest visibility/best tide situation day and still saw so many fish without swimming out far. If I make it back, I would love to take the scuba route to see even more. I love bright colorful fish and coral reefs. :)
Waikiki Catamaran and fireworks
If you go to Oahu, you have to walk along Waikiki. It's fun to see all the famous hotels and why there are so many songs written about it. I was lucky enough to go on a Friday evening when they have AMAZING fireworks. I also got to have dinner with my aunt and uncle who live on the island and it was just wonderful :)
The North Shore has this amazing surf-y vibe to it. The water is unreal and waves are massive. I watched people surf for hours and could not get over the deep blue color of the water. All the shops are so beachy and cute. I want to learn to surf and take lessons sometime, it looks like a blast. Can't be too different from snowboarding and paddle boarding, right? ;)
~~~~
I can't wait to go back to Hawaii and see more, not only on Oahu, but the rest of the islands. I heard that a Hawaiian cruise is the best way to see all the islands, even for natives. I do have some friends moving to Oahu soon, so maybe I'll go pay them a visit. You know who you are ;)
Have you been to Oahu? What is your favorite thing/place? Comment below :) Thanks for reading!
Any questions or comments? Ask away!